Company vision
Catapult into the status of
the internationally recognized company
through maximization of corporate principles and values of our constituent members.
Corporate philosophy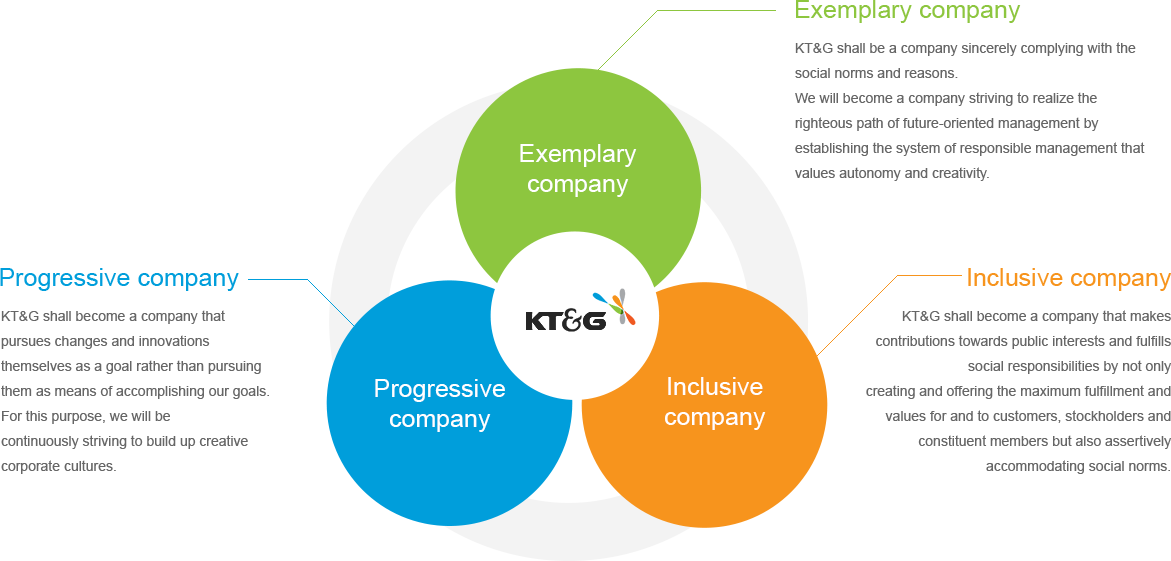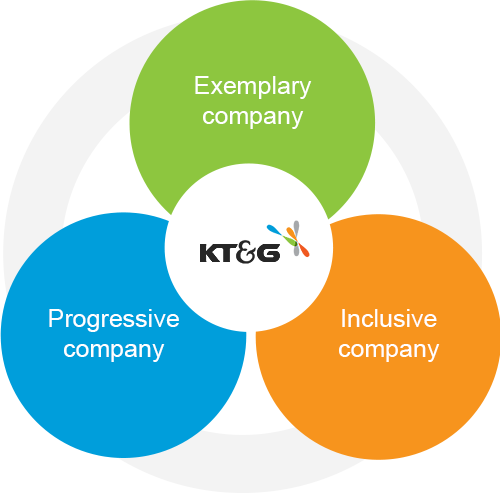 Exemplary company
Progressive company
Together company
Exemplary company

KT&G shall be a company sincerely complying with the social norms and reasons. We will become a company striving to realize the righteous path of future-oriented management by establishing the system of responsible management that values autonomy and creativity.

Progressive company

KT&G shall become a company that pursues changes and innovations themselves as a goal rather than pursuing them as means of accomplishing our goals. For this purpose, we will be continuously striving to build up creative corporate cultures.

Together company

KT&G shall become a company that makes contributions towards public interests and fulfills social responsibilities by not only creating and offering the maximum fulfillment and values for and to customers, stockholders and constituent members but also assertively accommodating social norms.
Business philosophy

Making a Better Life Together
Values provided through the products and services of KT&G are aimed at the realization of Better Feeling, Better Emotion and Better Life.