488
KT&G Hosts Eco-Friendly Exhibition for Environment Month
2022.06.15
To commemorate Environment Month in June, KT&G (CEO Baek Bok-in) is presenting the special exhibition 'My Green Wonderland' with a message of environmental protection. The Sangsang Madang Daechi Gallery on the first floor of the KT&G Seoul office building will host this exhibition free of charge until July 8th.
The 5th of June was designated as World Environment Day in 1972 at the United Nations Conference on the Human Environment held in Sweden as a pledge to preserve the global environment. In accordance with this, KT&G planned an exhibition that emphasizes the gravity of environmental pollution and the significance of protecting the ecosystem through the use of inventive upcycled works.
This is the third eco-friendly exhibition following 'Tears of the Polar Bear' held in June 2021 at Sangsang Madang Daechi and 'Painting the Future of the Sea' in September 2021 at Sangsang Madang Busan. The artist Min-Je Jung, who participated in this exhibition, created six plant-shaped works by repurposing discarded materials such as used bedding and scraps of fabric.
In addition to the "Cheongkwanjang" health functional food brand, the "Eco-Practice Commitment" campaign is also underway. After photographing artworks at the exhibition site and posting your example of environmental protection on Instagram, you will be entered into a lottery to receive a 'Red Ginseng Tonic Gold Eco Package' product. A giveaway event for eco-friendly coasters will also be held.
Sangsang Madang also conducts numerous eco-friendly programs by leveraging the benefits of a complex culture and art space. On the 16th, an exhibition of paper cup works will open at Sangsang Madang Hongdae. On the 18th, a solar mood lamp making event will be held at Sangsang Madang Nonsan, and on the 21st, a pop-up exhibition of works made from recycled leather will be held at Sangsang Madang Chuncheon.
An official from KT&G stated, "This exhibition was intended to spread a consensus on the significance of resource recycling and environmental protection by showcasing everyday objects made from recycled materials." He continued, "In the future, we will continue to pursue eco-friendly management by conducting various environmental cleanup activities."
(Photo1) Image of 'My Green Wonderland' Poster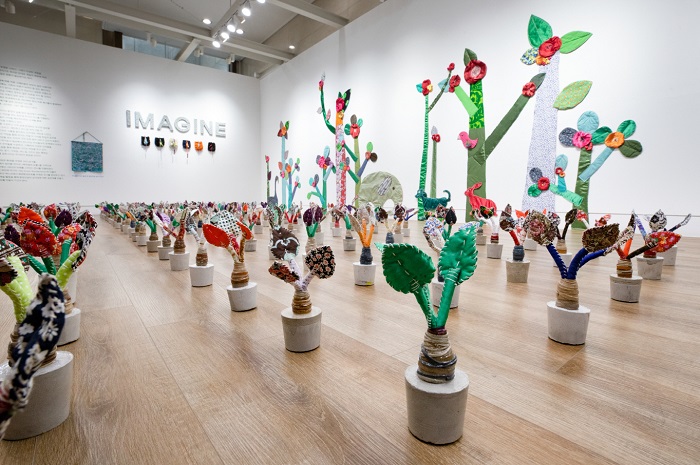 (Photo2) Artworks on Display at 'My Green Wonderland', Sangsang Madang Daechi Gallery