484
KT&G Holds Awards Ceremony for '2022 Sangsang Madang Coco Challenge' Beauty Startup Competition
2022.06.03
On May 31 at the KT&G Seoul office, KT&G (CEO Baek Bok-in) hosted the award ceremony for the '2022 Sangsang Madang Coco Challenge' contest, which supports youth startups in the beauty industry.
The '2022 Sangsang Madang Coco Challenge' is a beauty business startup idea competition held for the second time this year, following last year's event, in an effort to strengthen support for young entrepreneurs. The entire business process, including the brand launch of the winning team, is supported in collaboration with Cosmocos, a cosmetics company. Eco-friendly beauty brands and products were the focus of the contest. There were 216 applicants for 102 teams, representing a competition ratio of 51 to 1.
Three evaluations were performed, including document screening, presentation evaluation, and mentoring camp. Specifically, in the mentoring camp, the final phase of the screening, expert mentoring, screening of beauty influencers, and online voting via SNS were conducted, adding professionalism and fairness to the screening process.
"Onsup," which presented a plant-based body mist, and "Wattieza," which proposed upcycling of the invasive alient plant humulus japonicus, were selected as the final winning teams. KT&G intends to collaborate with Cosmocos to support the overall product manufacturing process so that the winning team's product ideas can be realized. Brand launching costs of 25 million won will be provided per team together with mentoring, and a promotional and marketing platform to help boost the brand.
The final winners from the previous year, 'The Scent Green' and 'Sino Park,' received assistance from KT&G and Cosmocos throughout the brand launching process, and they launched the eco-friendly beauty pad 'The Cent Pro Derma AC Clear Essence Pad' and the eco-friendly solid perfumes 'Dinamis Oh! Mija Solid Perfume' and 'Yes! Citron Solid Perfume'.
Shim Young-ah, the head of KT&G's Social Contribution Division, stated, "Many teams applied for the 'Sangsang Madang Coco Challenge,' which was held for the second time after last year, and I could sense the enthusiasm of young entrepreneurs and their interest in the eco-friendly field." She continued, "We will continue to support the diverse challenges faced by young entrepreneurs and make every effort to ensure their stable growth."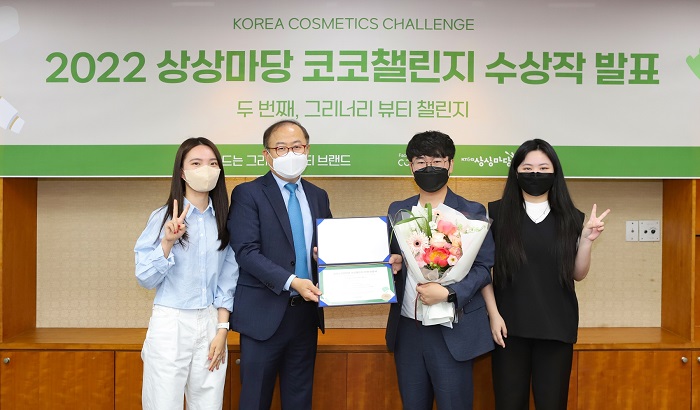 (Picture1) On May 31 at the KT&G Seoul office, KT&G (CEO Baek Bok-in) hosted the award ceremony for the '2022 Sangsang Madang Coco Challenge' contest, which supports youth startups in the beauty industry. In the photograph, Lee Sang-hak, head of KT&G's Sustainability Management Division (second from left), poses with the final winning team, "Wattieza."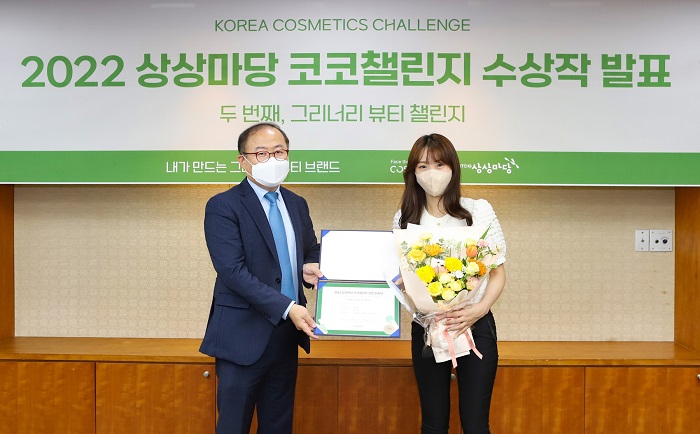 (Picture2) On May 31 at the KT&G Seoul office, KT&G (CEO Baek Bok-in) hosted the award ceremony for the '2022 Sangsang Madang Coco Challenge' contest, which supports youth startups in the beauty industry. In the photograph, Lee Sang-hak, head of KT&G's Sustainability Management Division (left), poses with the final winning team, "Onsup."