KT&G Achieves A+ Integrated Rating from Korea Institute of Corporate Governance and Sustainability's (KCGS) ESG Evaluation
2023.11.01
KT&G (CEO Baek Bok-in) has achieved an integrated A+ rating (very excellent) in the KCGS ESG Evaluation and Rating Disclosure announced by the Korea Institute of Corporate Governance and Sustainability (KCGS).
This year, KT&G has obtained an A+ rating in all areas of environment, society, and governance, maintaining a rating of A or higher for 13 consecutive years. Among the 1,049 companies evaluated, 19 companies achieved an integrated A+, representing the top 1.8%, and KT&G is the only company in the domestic food, beverage, and tobacco industry to receive an integrated A+ rating.
In the governance sector, KT&G introduced the Board Skills Matrix (BSM), a board competency composition chart, proactively, strengthening the board-centric responsible professional management system. They have also been recognized for their efforts to enhance board diversity and independence policies and the establishment of a Group Code of Ethics.
In the environmental sector, they received an A+ rating by enhancing their long-term environmental management performance based on the 2030 KT&G Green Impact, implementation and greenhouse gas reduction, water resource management, and recycling of discarded devices, among other quantitative performance achievements. In the social sector, they achieved a 5-year consecutive A+ rating through goals for enhancing worker diversity and inclusivity and ESG performance in the supply chain.
A KT&G representative stated, "In the future, we will continue to generate visible ESG performance and actively manage risks and opportunities linked to sustainability," and added, "We will build a distinctive competitive advantage for KT&G by connecting it with the value chain."
Meanwhile, since February 2021, KT&G has achieved the highest rating of AA in the ESG evaluation by MSCI (Morgan Stanley) for three consecutive years, classifying as an ESG leader group, and also received the Prime Minister's Commendation in the comprehensive ESG (environmental, social, governance) category in the 2022 Government Award for Sustainable Management.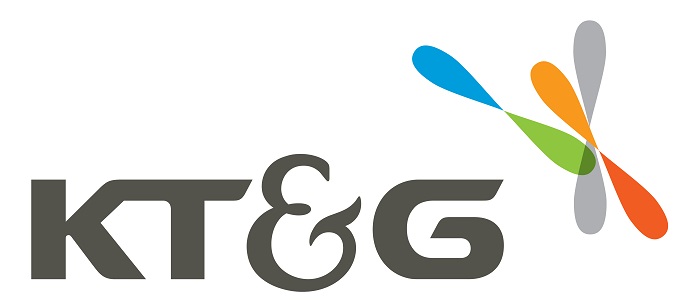 (Photo description) KT&G CI