KT&G Announces the '15th Great Short Film Festival': A Premier Platform for Emerging Filmmakers
2023.09.06
KT&G Corporation (CEO Baek Bok-in) is thrilled to host the 15th Great Short Film Festival from September 7th to 12th at its renowned cultural venue, KT&G Sangsangmadang in Hongdae.
Initially launched in 2007, the Great Short Film Festival is a pivotal cultural initiative by KT&G Sangsangmadang aimed to discover and foster premier short film talent in Korea.
Throughout the festival, KT&G Sangsangmadang Cinema will showcase a curated selection of 25 standout short films rigorously chosen from a pool of 601 submissions received in June. Additionally, the festival will feature an extra lineup of 20 compelling short films, including four award-winning entries from last year and five contributions from the festival's jury.
The closing ceremony, scheduled for September 12th, will spotlight an awards segment recognizing seven exemplary works. These distinguished films will be chosen based on audience evaluations and expert reviews, and winners will be honored with cash prizes and trophies.
Shim Young-ah, Director of Social Contribution at KT&G, commented, "The Great Short Film Festival has consistently expanded Korea's independent film industry landscape while serving as an invaluable launching pad for budding directors and actors. We are optimistic that this year's festival will delight industry professionals and film enthusiasts alike."
KT&G Sangsangmadang operates as a multifaceted cultural hub, diligently supporting the creative pursuits of emerging artists and enriching public engagement with diverse cultural experiences. Since inaugurating its flagship location in Hongdae in 2007, KT&G has broadened its Sangsangmadang footprint to include five locations across Korea, including Nonsan, Chuncheon, Daechi, and Busan. These venues collectively contribute to advancing the arts and regional cultural growth, attracting approximately 2 million annual visitors and hosting over 3,000 cultural and artistic programs annually.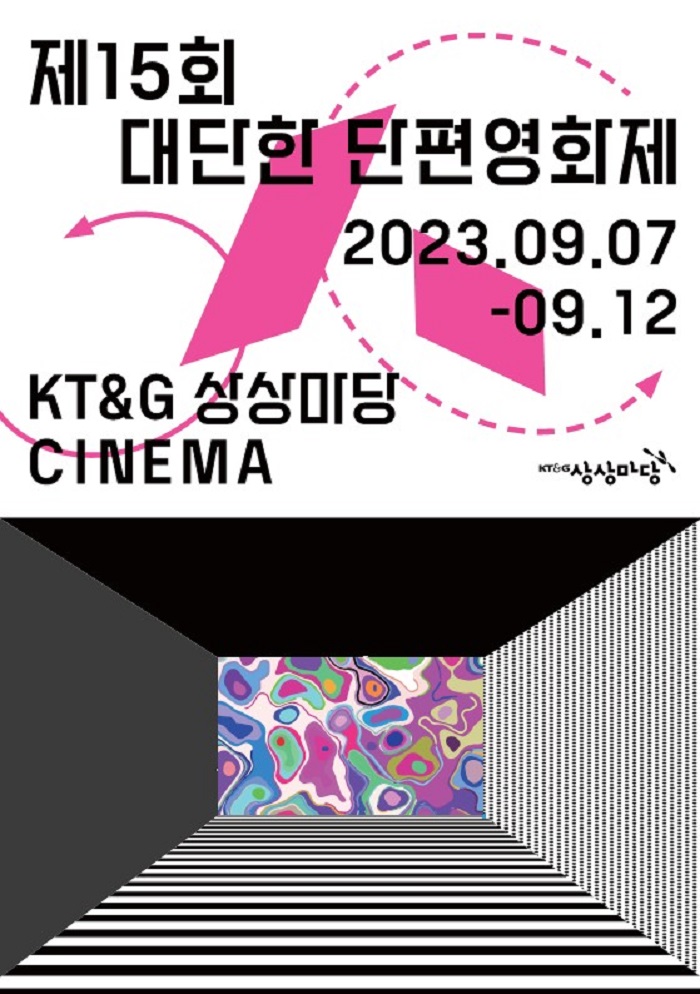 (Photo Caption) Official Poster of the '15th Great Short Film Festival'