487
KT&G '2022 Sangsang Realization Festival' a complex culture and art festival, ended with great success
2022.06.13
KT&G (CEO Bok-in Baek) successfully held the '2022 Sangsang Realization Festival' at KT&G Sangsang Madang Chuncheon on the 11th.
The 'Sangsang Realization Festival' is a complex culture and art festival where visitors can enjoy musicians' performances and various cultural and artistic programs at once. First launched in 2012 by KT&G to expand the cultural and artistic base and revitalize local culture, the festival has established itself as a representative regional cultural event, selling out every time. This year, it has resumed for the first time in two years since the COVID-19 pandemic.
'2022 Sangsang Realization Festival' offered the audience a rich performance lineup composed of top Korean musicians and up-and-coming artists. In addition to famous musicians such as Jannabi, Car the Garden, Na Sang-hyun's Band, and Ozone, budding musicians such as The Vain and Sagong, discovered from the artist support program at Sangsang Madang by KT&G, also presented unique live performances.
Also, Sangsang Madang Chuncheon was divided into four spaces to hold various cultural and art programs. The audience enjoyed diverse cultural experiences, such as the 'Art Market' for the works of collaborative artists, 'CC Store' for introducing shops in the Chuncheon area, 'Sopung Sopung' for experiencing a picnic in nature, and 'Gallery' for viewing media exhibitions on the theme of work-art balance.
"With the 'Sangsang Realization Festival,' we were able to provide the audience with an opportunity to experience a high-quality culture through performances by talented musicians and various programs. We plan to continue to strive for developing local culture and art through various cultural events using Sangsang Madang," a KT&G official said.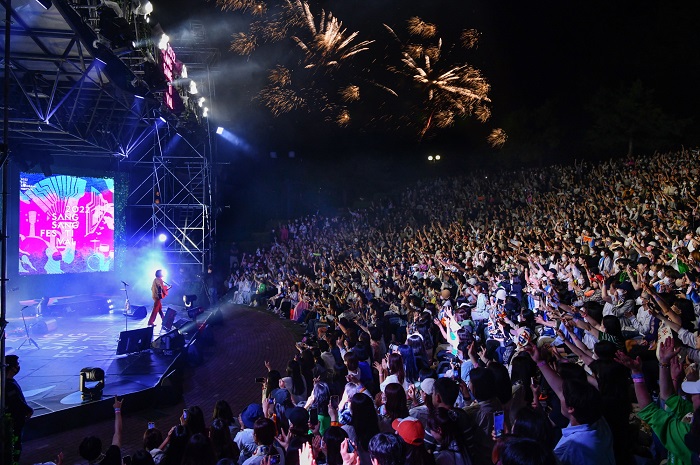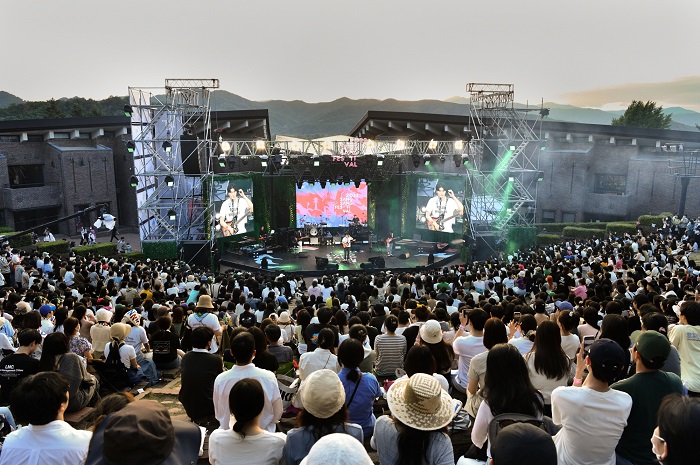 (Photo description) KT&G held the '2022 Sangsang Realization Festival' with great success at KT&G Sangsang Madang Chuncheon on the 11th. The photo shows musicians performing live at the festival's main concert hall.