370
KT&G Expands Cultural Contribution... 'Sangsang Madang Busan' Opened
2020.09.03
KT&G (CEO Bokin Baek) will open a multiplex cultural space called 'KT&G Sangsang Madang Busan' (literally 'KT&G Imagination Garden') in Seomyeon, Busan on September 4 in order to strengthen support for the culture and arts and entrepreneurship ecosystem and to expand opportunities for people to enjoy popular culture.
The opening of this space is the fruit of around three years after signing an MOU with Busan City Hall in May 2017 to create the 'KT&G Sangsang Madang'. KT&G has created 'Sangsang Madang Busan', which will serve as a hub for local youth culture, art, entrepreneurship, and hobbies, and Busan City has promised to provide administrative support so that related projects can be promoted smoothly.
'Sangsang Madang Busan' is KT&G's fifth multiplex cultural space. With 13 stories above the ground and 5 stories under the ground, it has a total floor area of about 20,000㎡, making it the largest of the 'Sangsang Madangs' currently in operation. From the 1st floor to the 5th floor, there are cafes, design stores, performance halls, and galleries based on the theme of 'play'. On the 5th and 6th floors, there are creative spaces for single-person media activists based on the concept of 'co-work' and spaces to support young entrepreneurs. The 7th to 13th floors are 'refresh' spaces where visitors can enjoy culture and relaxation with accommodation facilities, a CGV movie theater (to be opened in April, 2021), and a rooftop garden.
KT&G Sangsang Madang has been supporting the creative activities of emerging artists and providing a wide range of cultural experiences to the public. Starting with'Sangsang Madang Hongdae' in 2007, the Sangsang Madang muliplexes have been launched one after another in Nonsan, Chuncheon, and Daechi, and it has grown into a cultural mecca that currently attracts 1.8 million visitors per year and holds 3,000 cultural and artistic programs every year.
The CEO of KT&G, Bokin Baek, said in a communiqué, "Sangsang Madang Busan will serve as a hub for supporting artists in various fields and communicating with young people in Busan." He added, "We will provide the public with opportunities to enjoy a wide range of cultural activities and develop spaces that create a better art ecosystem."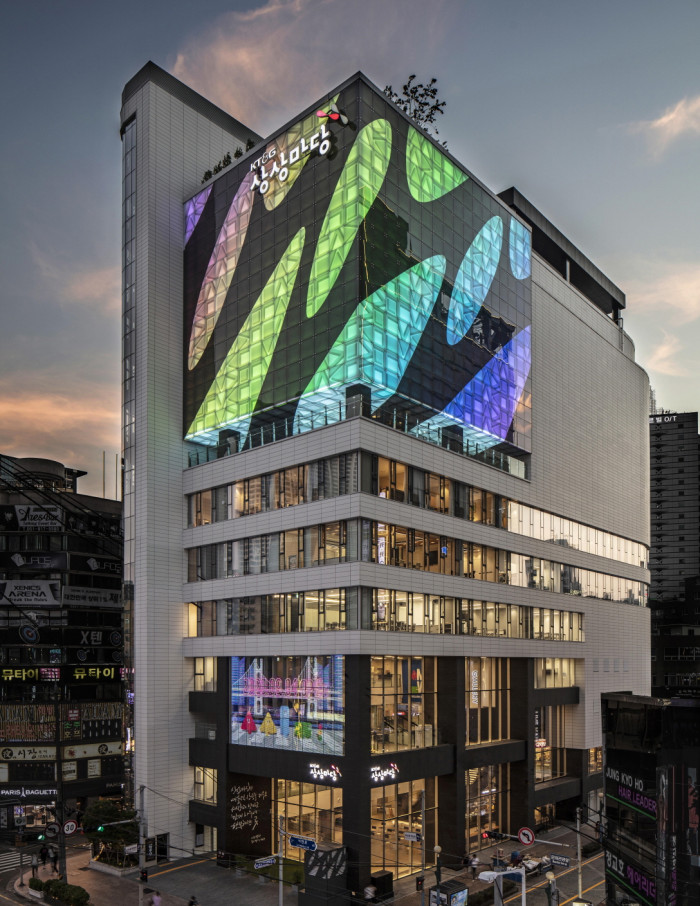 (Photo 1) Exterior of KT&G Sangsang Madang Busan building ①
(Photo 1) Exterior of KT&G Sangsang Madang Busan building ②