384
KT&G holds the first retrospective exhibition of 'Alan Fletcher
2019.11.15
KT&G (CEO Baek Bok-in) will hold the first Korean retrospective exhibition of the British design legend "Alan Fletcher" at KT G Sangsang Madang Hongdae Gallery from November 23 to February 16 next year.
This event is held as a part of the KT&G Sangsang Madang '20th Century Masters' series. It is the 7th exhibition, beginning in 2014 with the exhibition of Robert Duano, followed by Rayman Sabignac, Jean Jacques Sangpe, Jacques Henri Latig, Quantin Blake, and Norman Parkinson.
Alan Fletcher is a British design myth that first introduced modern graphic design in the UK. He is also well known as the founder of Pentagram, a global design firm. This exhibition showcases over 500 works covering his design life.
The title of this exhibition, , was designed to direct the exhibition in the form of a design studio. The plan is to give audiences the feeling of visiting Alan Fletcher's British design studio. The exhibition hall consists of five sections. From the beginning of Alan Fletcher's work, to collaborating with fellow designers, to working at Pentagram, and to opening and working on a personal studio, it introduces his entire design life in chronological order.
Ji Hyo-suk, Director of Cultural Contribution, said, "KT G Sangsang Madang has provided a wide range of cultural enjoyment by introducing foreign artists who are not well-known in Korea to the public through the exhibition of the 20th Century Masters." "We will provide a fresh cultural experience to the public through this seventh exhibition."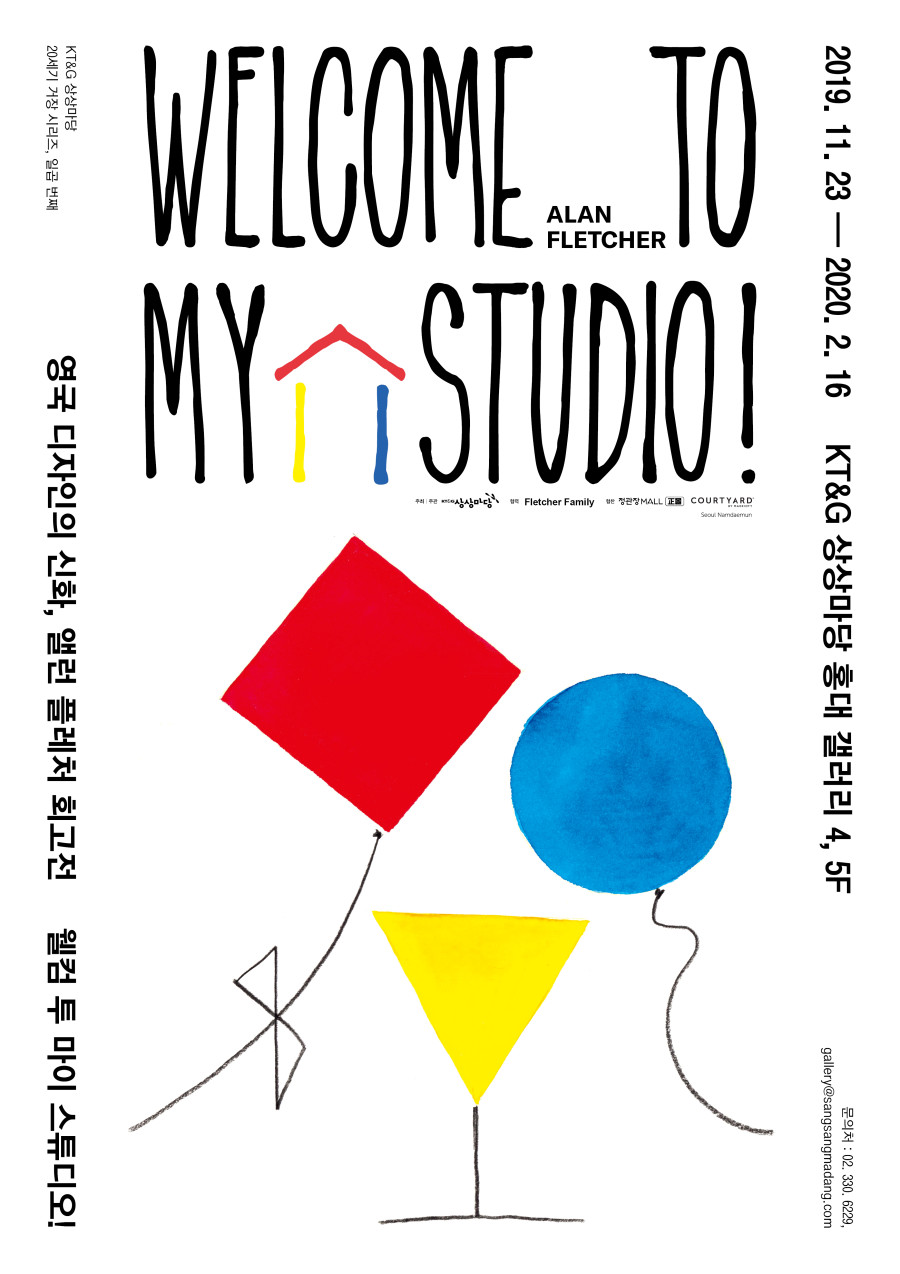 ▶ 'Exhibition poster of Alan Fletcher's