KT&G posts record quarterly revenue in 2023 3Q; robust performance in core business areas
2023.11.09
KT&G Corporation("KT&G" or the "Company") (KRX:033780), South Korea's leading tobacco manufacturer, today announced financial results for the third quarter ended September 30, 2023.
For the 2023 third quarter, KT&G reported record-high quarterly revenue of KRW 1.69 trillion, a 4% increase from same quarter last year. Operating profit rose 0.3% to KRW 406.7 billion, despite cost headwinds.
Solid performance in combustible business drove the revenue growth, as the company's total combustible revenue, including both overseas and domestic sales jumped to KRW 972.7 billion, a 3% increase YoY. Operating profit from combustible products recorded KRW 269.4 billion, up 0.6% YoY.
Overseas combustible business delivered impressive growth across all key metrics, including sales volume and revenue. KT&G's overseas combustible revenue increased 26.3% to KRW 321.6 billion and the sales volume recorded 14.82 billion sticks, up 21% YoY. The double-digit growth in revenue and sales volume of overseas combustible products was mainly driven by strategic pricing and combined growth across export and overseas subsidiary volumes.
Heat Not Burn business also recorded double-digit increase in both domestic and overseas sales figures. KT&G sold 1.45 billion sticks in the domestic market and 2.03 billion sticks in overseas markets, which represents 13.3% and 22.3% growth YoY, respectively.
In the third quarter, KT&G's primary focus was on enhancing its financial performance by strengthening the global competitiveness of its core business areas. As part of the effort, KT&G made significant growth investments in Indonesia and Kazakhstan in September and October. KT&G conducted an investment support ceremony with the Indonesian Ministry of Investment to discuss the establishment of its new manufacturing plant in Indonesia. The company also embarked on the construction of a cutting-edge hybrid production facility in Kazakhstan, designed to accommodate the production of both Heat Not Burn consumables and combustible products.
Furthermore, KT&G is planning to host an online conference named 'Value Day' for its shareholders on November 13th, 2023, during which it will provide updates on the long-term future growth investment plans originally unveiled at its Investor Day held in January. The company will also announce its shareholder return policy and financial strategies that extend beyond the year 2024.
As part of the three-year shareholder return policy KT&G has previously announced in 2021, the company has acquired 3.47 million of its own shares (KRW 0.3 trillion) for cancellation during the third quarter. KT&G also reinforced its commitment to enhance shareholder value by executing its first ever interim dividend in August.
"Throughout the third quarter, we continued with the efforts to restructure our business portfolio with an emphasis on overseas business. Such strategic approach has further solidified the groundwork for our long-term growth. Our commitment to strengthening the future competitiveness of our business and enhancing corporate value remains steadfast. We will continue to focus on the successful execution of our business transformation to achieve these goals," said KT&G spokesperson.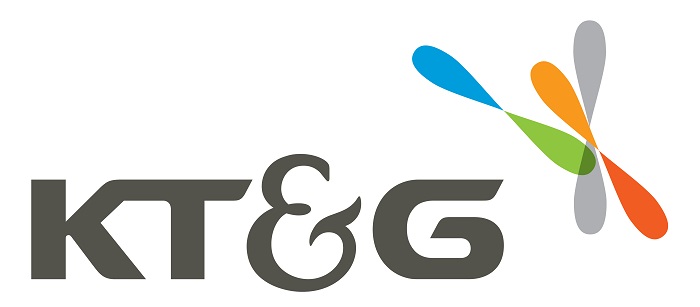 (Photo description) KT&G Corporate Identity (CI)