444
KT&G Sangsang Madang is to reopen "Sangsang Madang Cinema" in the second half of this
2021.02.08
KT&G plans to reopen the "Sangsang Madang Cinema" in the second half of this year, and as the first step, the company publicly provided notification of a business proposal to find a new operation partner.
The key point of the proposal that KT&G Sangsang Madang posted on the 8th is the distribution and screening of independent films and the operation of film content. "Sangsang Madang Cinema", an independent movie theater located in "KT&G Sangsang Madang Hongdae", is currently shut down due to the COVID-19 outbreak, but is scheduled to reopen in the latter half of this year after undergoing spatial remodeling and the reorganization of its film content.
The application period is between February 8 and March 12, and companies can apply by submitting the contest application form and other related documents via email. After the examinations of documents and presentations, the final announcement of a successful candidate will be made during March. Details about the application procedures are available at the KT&G Sangsang Madang website (https://
www.sangsangmadang.com).
KT&G Sangsang Madang provides the "Sangsang Madang Cinema" screens and additional facilities free of charge to a finally selected corporate partner for two years. The partner will be responsible for the overall operation of "Sangsang Madang Cinema", including the distribution and screening of independent films and the planning of differentiated content for people in the independent film industry as well as audiences.
Ji Hyo-Seok, head of the KT&G cultural contribution team, said, "Despite the recent nationwide move to downsize the film industry, KT&G will continue its efforts and support to facilitate the domestic independent film industry. In particular, we hope that this contest for a Sangsang Madang Cinema operation partner will become an opportunity to liven up the industry in which public contests for operational partnerships have been stagnant."
Meanwhile, KT&G Sangsang Madang, which was established in 2007, has put forth consistent efforts since its early days to expand the base of the independent film industry, such as the discovery of outstanding domestic independent films through "Sangsang Madang Cinema" and support for promising film professionals.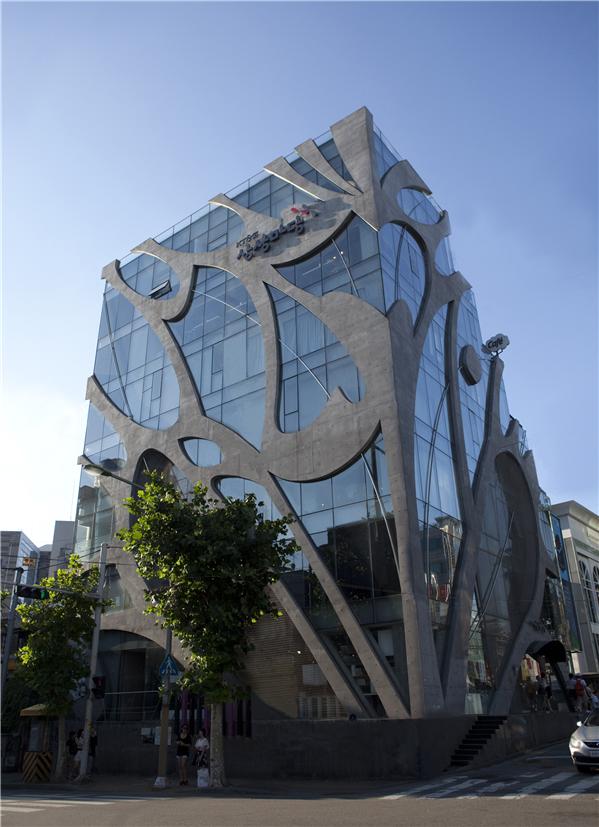 (Photo Description) While KT&G plans to reopen "Sangsang Madang Cinema" in the second half of this year, as the first step, the company has publicly notified a business proposal to find a new operation partner. The photo shows the front view of "KT&G Sangsang Madang Hongdae."